Background Checks Integrated with Vibe HCM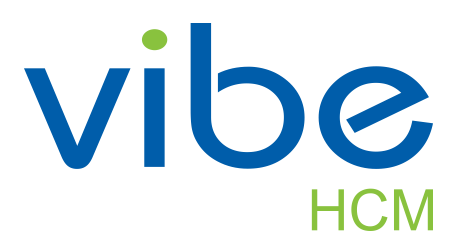 Universal Background Screening offers an integrated solution with our partner Vibe HCM to help you streamline the hiring process.
Universal provides this integrated solution through the Vibe HCM talent management system, a suite of recruiting, screening, and selection tools designed to make hiring easier. The integration will offer a seamless transfer of candidate background screening information as a single sign-on, from the Universal Background platform into Vibe's HCM software.
Universal's integrations enable Vibe HCM customers to seamlessly submit background check requests, obtain paperless candidate authorization and disclosure forms, and view completed background check results.
We believe HR technology can fulfill a much larger role than it does today. We champion a new way of thinking.
We understand transactions, record keeping and the back-office. But it is about much more than that. It is about culture, connecting people, creating excitement, effective communications, efficiency, job satisfaction, world-class HR service delivery through technology.
Our specialty is creating easy-to-use HR technology that is meant to be used and valued by all employees. We have been doing this for over 20 years. This relentless pursuit has led us to work with some of the most innovative, recognized brands on the planet as we set a new standard in the marketplace for HCM systems.
Ready to get started?
Universal Background Screening's comprehensive suite of criminal background checks, verifications, drug tests, physicals and related services are available now to Vibe HCM customers.
If you are interested, we invite you to fill out the online agreement:
Or contact Maureen Isacksen:
We look forward to providing you with excellent service!