Universal Background Screening is pleased to offer the Guardian paperless Form I-9 electronic compliance system through our strategic alliance with LawLogix.
Guardian makes online preparation and storage of your I-9 Forms simple and virtually error free. Included at no extra charge is an optional, seamless interface between Guardian and E-Verify, which streamlines the process of submitting employee data to E-Verify without having to re-enter Form I-9 data into a separate system.
LawLogix is a federally approved E-Verify Designated Web Services Agent which substantially facilitates complying with E-Verify legislation such as the soon-to-be-enacted federal law mandating participation in E-Verify for all federal contractors (pursuant to Executive Order 12989), as well as the ever growing list of state mandates requiring the use of E-verify for employers.
With GUARDIAN, your organization will be able to take advantage of: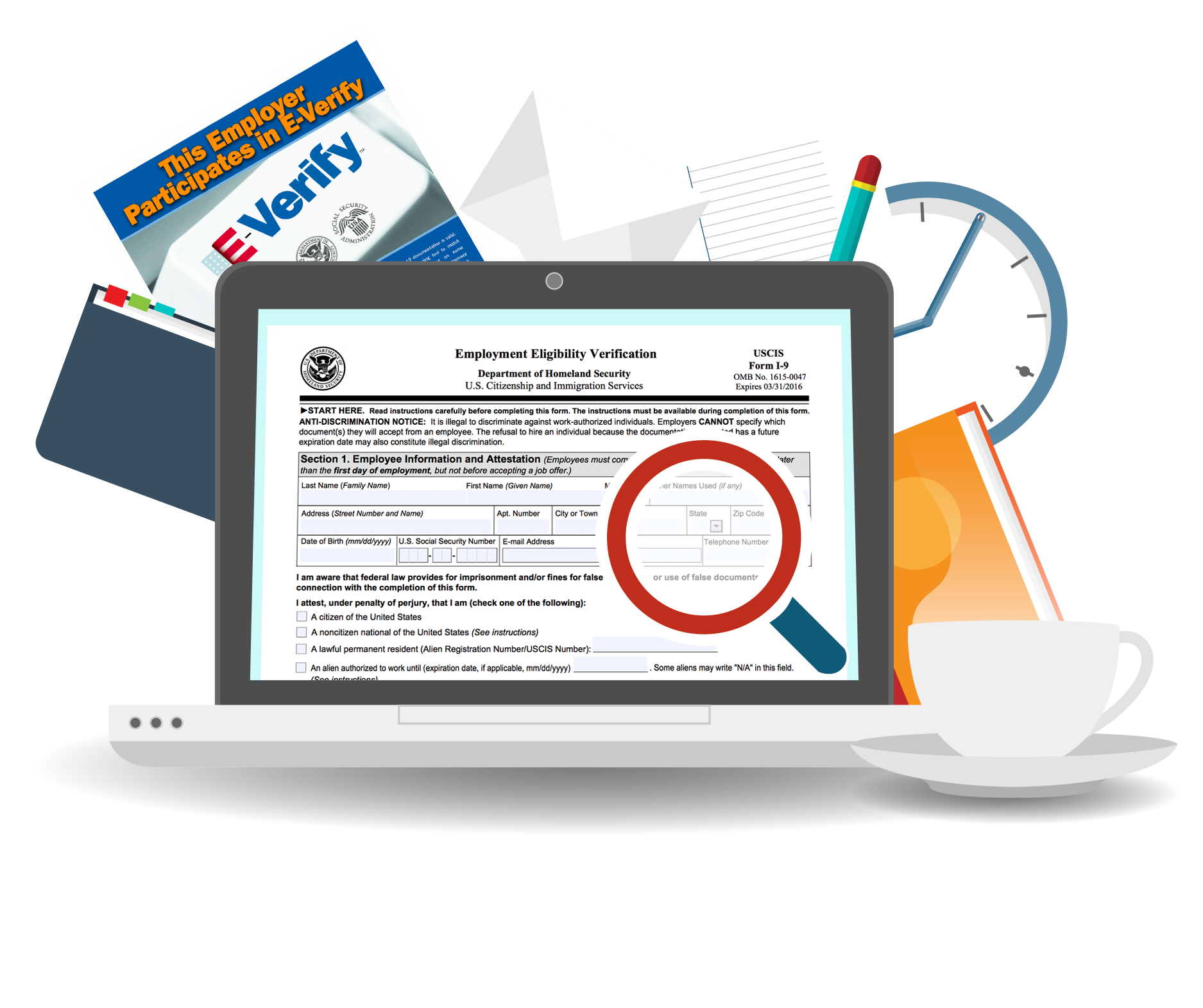 Automated Preparation and Virtual Storage of I-9 Forms
Comprehensive online completion, signature and storage of I-9s
Guided workflow with auto-error correction and suggestions
Online interface auto-populates the Form I-9 for you—saving time
Quick availability of completed I-9 Forms for reporting, printing, or re-verifying
Virtual storage of signed I-9 Forms and all Section II supporting documents in individual employee files
Automated expiration and re-verification reminders
Archived communications and audit trails, including incoming/outgoing emails, phone calls, and updates
SureMessageSM system for direct and secure communication to employees and HR—never use standard unencrypted emails again