Universal Background Screening Technology
Universal Background Screening has been an industry leader in the use of real time, web-based technology to improve customer service and provide access to vital information. Since the mid 1990s, our clients have used our secure, web-based services to order and retrieve background screening reports quickly and securely, when it's most convenient for them.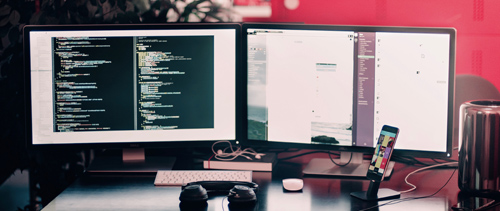 Paperless Process
Orders can be entered directly by clients at anytime, removing bottlenecks caused by faxing and data entry. Processing begins within minutes, increasing turnaround time for finished reports.Universal's optional eForms solution contain a unique electronic signature feature that captures applicants' "wet" signature on disclosure forms. Universal's e-signature solution allows applicants to sign disclosure forms with their mouse. This type of e-signature, often referred to as a "wet" signature because it looks like it is signed with an ink pen, is similar to signing a signature pad at a retail store, and it is more widely accepted by employers and educational institutions than click-to-sign e-signature methods.
Obtaining applicants' signed disclosure forms electronically improves turnaround time and eliminates the need to fax and store hard copies of disclosures.

Efficient and Easy to Use
Order status can be checked and reports may be viewed in real time via our website. With 24 x 7 availability to information through a standard web browser, applicants can be managed on your schedule, from any location.
A familiar tab-style interface includes easy-to-understand menus and instructions that novice computer users can easily master. When questions arise, a well-documented help system provides quick answers. Our website help desk and customer service department are also just a phone call or email away.
Secure
To maintain the highest level of security and confidentiality of both client and applicant information, our system utilizes 128-bit Secure Socket Layer (SSL) encryption technology. SSL is also used by the financial industry and for military systems.
Integrates with Your ATS or HRIS
Universal Background Screening integrates with clients' applicant tracking systems (ATS) and human resources information systems (HRIS). Universal is HR-XML Certified and an Executive Member of the HR-XML Consortium. The HR-XML specification ensures a stable, standards-based system that can expand with our clients to maintain the highest levels of performance.
Clients can initiate background checks through their ATS/HRIS with a single click. Applicants' data is securely transmitted with 128-bit encryption to Universal, pre-filling required data fields and eliminating duplicate data entry. Clients' integrated solutions also include real-time status updates and direct links to applicants' reports.
Universal Background Screening's services are pre-integrated with HealthcareSource, Oracle Taleo Business Edition Cloud Service, Oracle PeopleSoft Human Capital Management, and others.
Contact us to learn more about our integrated solutions or to discuss how we can integrate with your talent management solution.

Paperless process
Easy to use, web-based interface
Real-time information
Email notification
128-bit SSL encryption
HR-XML Certified
ATS and HRIS integrations