In October of 2001, Federal legislation titled Uniting and Strengthening America by Providing Appropriate Tools Required to Intercept and Obstruct Terrorism, better known as the USA Patriot Act, was approved by Congress. The law was designed to combat money laundering and terrorist financing, and also expanded the range of industries required to conduct such screenings under existing laws and programs.
Federal law specifies that all individuals and organizations within the United States are responsible for ensuring that they do not undertake business dealings with an individual or entity listed on the Office of Foreign Asset Control (OFAC) Specially Designated Nationals (SDN) and Blocked Persons List.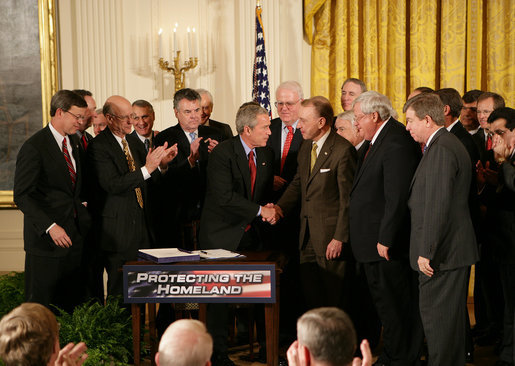 Certain industries, including financial services, import/export and travel, have additional requirements. While the Patriot Act is Federal law, some states also have more restrictive requirements for certain types of businesses. Universal Background Screening recommends that employers check with their legal counsel or compliance officer to determine the appropriate level of screening for both new hires and existing employees.
The OFAC SDN list includes known terrorists, terrorist supporters, international narcotics traffickers and those engaged in activities related to the proliferation of weapons of mass destruction. At a minimum, all employers in the United States are legally required to comply with the OFAC requirements by screening their employees against the SDN list.
For companies that are legally required to search additional lists, or for those that wish to help mitigate the risk of becoming a vehicle for, or a victim of, crimes relating to terrorism,
Universal has created USA SecuritySearch™. This comprehensive search includes fourteen national and international lists of wanted individuals, terrorists, terrorist supporters, money launderers, drug traffickers.
The sources included in USA SecuritySearch include:
National Security
European Union Terrorism Sanctions List
INTERPOL Most Wanted
Memorial Institute for the Prevention of Terrorism (MIPT) Terrorism Knowledge Base
Palestinian Legislative Council List
U.S. CIA Politically Exposed Persons List
U.S. Department of Commerce Denied Persons List
U.S. Directorate of Defense Trade Controls Arms Export Control Act (AECA) Debarred Parties List
U.S. FBI Most Wanted List
U.S. Federal Reserve System (FRB) Enforcement Actions
U.S. Immigration and Customs Enforcement (ICE) Most Wanted
U.S. Marshals Most Wanted List
U.S. Office of Foreign Asset Control (OFAC) Specially Designated Nationals (SDN) and Blocked Persons List
U.S. Secret Service Most Wanted
United Nations Consolidated Sanctions List
U.S. Food and Drug Administration Office of Regulatory Affairs - Debarment List
U.S. Drug Enforcement Administration (DEA) Most Wanted Fugitive List
U.S. Health Resources and Services Administration Health Education Assistance Local (HEAL) Defaulted Borrowers
U.S. Office of Regulatory Affairs (ORA) Disqualified, Restricted and Assurances List for Clinical Investigators
U.S. Office of Research Integrity (ORI) Public Health Service Administrative Actions List
Banking & Financial Services
U.S. Federal Deposit Insurance Corporation (FDIC) Enforcement Decisions and Orders
U.S. Federal Reserve System (FRB) Enforcement Actions
U.S. National Credit Union Administration (NCUA) Administrative Orders
U.S. Office of Thrift Supervision (OTS) Enforcement Orders
U.S. Office of the Comptroller of Currency (OCC) Enforcement Actions List
Australian Reserve Bank Sanctions List
Bank of England Sanctions List
Canadian Office of the Superintendent of Financial Institutions (OSFI) Sanctions List
World Bank Listing of Ineligible Individuals