Background Checks Integrated with TalentReef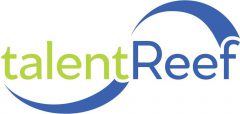 Universal Background Screening offers an integrated solution with our partner TalentReef to help you streamline the hiring process.
Universal provides this integrated solution through the TalentReef Talent Management Platform, a suite of recruiting, screening, and selection tools designed to make hiring easier. The integration will offer a seamless transfer of candidate background screening information as a single sign-on, from the Universal Background platform into TalentReef's software.
Universal's integrations enable TalentReef customers to seamlessly submit background check requests, obtain paperless candidate authorization and disclosure forms, and view completed background check results.
Our customers give human beings security, purpose, and dignity
End-to-End Talent Management Solution—Purposefully Built for the Decentralized Hourly Workforce
TalentReef is a leading provider of SaaS-based recruitment marketing and talent management solutions that are purposefully built for the decentralized hourly workforce. Our mobile-first platform streamlines the recruit to retain process to transform how employers find, hire, train, and engage hourly workers. Many of the best known global brands trust TalentReef to provide the actionable insights needed to optimize and drive their talent management processes—ultimately increasing applicant flow, simplifying onboarding and compliance, and improving employee performance and retention.
The TalentReef solution includes: Recruitment Marketing, Applicant Tracking, Onboarding & Compliance, Training & Development, and Employee Engagement & Retention.
Ready to get started?
Universal Background Screening's comprehensive suite of criminal background checks, verifications, drug tests, physicals and related services are available now to TalentReef customers.
If you are interested, we invite you to fill out the online agreement:
Or contact Thomas Ward – Senior Account Executive:
We look forward to providing you with excellent service!