Background Checks Integrated with SnapHire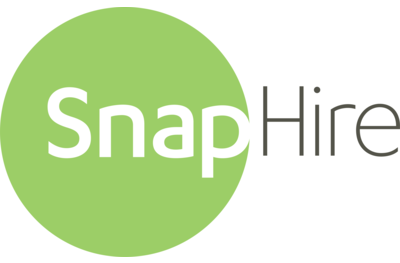 Universal Background Screening offers an integrated solution with our partner SnapHire to help you streamline the hiring process.
Universal provides this integrated solution through the SnapHire talent management system, a suite of recruiting, screening, and selection tools designed to make hiring easier. The integration will offer a seamless transfer of candidate background screening information as a single sign-on, from the Universal Background platform into SnapHire's software.
Universal's integrations enable SnapHire customers to seamlessly submit background check requests, obtain paperless candidate authorization and disclosure forms, and view completed background check results.
SnapHire enables you to attract, evaluate and hire the very best people for your organisation.
By utilising our leading-edge technology and unrivalled customer service and support, SnapHire allows you to take control of your recruitment like never before. Organisations are able to centralise, store, and track applicant and job data as well as deploy multiple workflows all from one location. This allows recruiters to easily identify qualified candidates while eliminating paper processes, automating communications, and managing workflows.
SnapHire is just the beginning. Here at Aotal we know that finding the right person is merely the first step of the journey.
Through Aotal's new integration hub, Talent App Store, you are free to choose from a suite of software apps to build an HR ecosystem of your choice across the entire HR continuum.
Ready to get started?
Universal Background Screening's comprehensive suite of criminal background checks, verifications, drug tests, physicals and related services are available now to SnapHire customers.
If you are interested, we invite you to fill out the online agreement:
For more information please contact one of our Account Executives at:
We look forward to providing you with excellent service!