Background Checks Integrated with Samaritan Technologies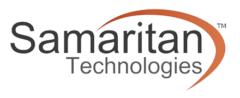 Universal Background Screening offers an integrated solution with our partner Samaritan Technologies to help you streamline the hiring process.
Universal provides this integrated solution through the Samaritan Technologies talent management system, a suite of recruiting, screening, and selection tools designed to make hiring easier. The integration will offer a seamless transfer of candidate background screening information as a single sign-on, from the Universal Background platform into Samaritan Technologies software.
Universal's integrations enable Samaritan Technologies customers to seamlessly submit background check requests, obtain paperless candidate authorization and disclosure forms, and view completed background check results.
Samaritan is volunteerism.
Samaritan Technologies was Founded in a volunteer center in southern Utah in 1997. Samaritan was built upon the idea of providing volunteer coordinators and program managers with state-of-the-art tools to maximize the impact of their volunteers in the communities they serve.
Over the past 22 years we have made ourselves the industry standard for volunteer management by providing the tools volunteer managers need to effectively recruit, retain, coordinate, track, and report the activities of their volunteers. We offer a high level of service. We don't just answer the phone. We fly to meet with our clients on-site to help them re-engineer and optimize their business processes to take advantage of our powerful workflow automations and integrations, eliminating paperwork, and freeing them to innovate creative new programs. With both US and international clients we supply highly configurable, reliable, and secure (HIPAA compliant) systems for organizations managing from a few hundred to a quarter million volunteers.
Ready to get started?
Universal Background Screening's comprehensive suite of criminal background checks, verifications, drug tests, physicals and related services are available now to Samaritan Technologies customers.
If you are interested, we invite you to fill out the online agreement:
For more information please contact one of our Account Executives at:
We look forward to providing you with excellent service!