Background Checks Integrated with EXXAT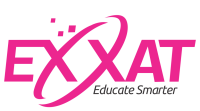 Universal Background Screening offers an integrated solution with our partner EXXAT to help you streamline the hiring process.
Universal provides this integrated solution through the EXXAT talent management system, a suite of recruiting, screening, and selection tools designed to make hiring easier. The integration will offer a seamless transfer of candidate background screening information as a single sign-on, from the Universal Background platform into EXXAT's software.
Universal's integrations enable EXXAT customers to seamlessly submit background check requests, obtain paperless candidate authorization and disclosure forms, and view completed background check results.
We Are Here To Serve You
Who We Are
A growing team of culturally diverse, creative thinkers and leaders undertaking roles of technologists, analysts and customer success representatives. We work from our homes and offices in USA and India. Although we are not all in one place, we are all part of one Exxat family and we think that making the best allied health education management softwares is pretty fantastic.
What We Do
We work as a team to build and support ecosystem of products to support allied health education. But our real goal is to create a dynamic community of users around our products. To this end, we create efficient, time-saving products; provide amazing customer support and share best practices among our users.
How We Do It
We listen!
Our clients tell us what they need and we create configurable solutions for them. We encourage user feedback to ensure we continue to enhance our products by adding relevant features and functionalities. Our highly competent customer support team provides timely technical support to our users to ensure better usability of our products.
Ready to get started?
Universal Background Screening's comprehensive suite of criminal background checks, verifications, drug tests, physicals and related services are available now to EXXAT customers.
If you are interested, we invite you to fill out the online agreement:
Or contact Vanessa Barajas:
We look forward to providing you with excellent service!