Background Checks Integrated with Cornerstone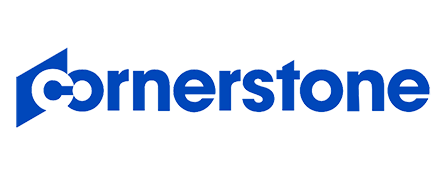 Universal Background Screening offers an integrated solution with our partner Cornerstone to help you streamline the hiring process.
Universal provides this integrated solution through the Cornerstone talent management system, a suite of recruiting, screening, and selection tools designed to make hiring easier. The integration will offer a seamless transfer of candidate background screening information as a single sign-on, from the Universal Background platform into Cornerstone's software.
Universal's integrations enable Cornerstone customers to seamlessly submit background check requests, obtain paperless candidate authorization and disclosure forms, and view completed background check results.
What we do
Cornerstone OnDemand® (NASDAQ: CSOD) helps organizations to recruit, train, and manage their people. We work with hundreds of the world's largest companies—from Walgreens and Starwood Hotels & Resorts to Deutsche Post DHL and Western Union—and thousands of smaller ones to help them engage their workforces and empower their people. Our computer software impacts every aspect of the employee experience, helping people to make their best work even better – which ultimately translates into greater business results.
Along with corporations we work with government agencies, hospitals, non-profits and schools to more effectively manage the entire employee lifecycle. Our software and services are in use by over 42+ million people in 192 countries and in 43 languages. Since 1999, Cornerstone's computer software has reduced IT and maintenance costs and easily integrates with any other technology platforms. And, users can conveniently access our software anytime, anywhere, and on any device.
Ready to get started?
Universal Background Screening's comprehensive suite of criminal background checks, verifications, drug tests, physicals and related services are available now to Cornerstone customers.
If you are interested, we invite you to fill out the online agreement:
For more information please contact one of our Account Executives at:
We look forward to providing you with excellent service!