Universal Background Screening Selected as Exclusive Background Screening Provider of the Arizona Hospital and Healthcare Association.
Universal Background Screening, a leading provider of employment background screening services, today announced that it has it has renewed its exclusive relationship with the Arizona Hospital and Healthcare Association (AzHHA), Arizona's largest healthcare association. Under the agreement with the AzHHA Service Corporation, Universal will continue to be the Preferred Vendor for background screening services to the Association's members.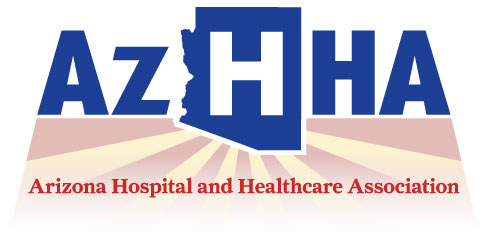 For more than thirty years, Universal Background Screening has focused on providing the healthcare industry with comprehensive, Joint Commission compliant background screening solutions. Universal's services include employment background checks such as criminal record checks, searches of healthcare sanction lists, employment, education and professional certification verification; vendor screening for third parties on hospital premises and those with access to confidential patient data; occupational health services including drug testing and employment physicals; and, additional compliance management services.
"Universal Background Screening is honored to be selected by the AzHHA as its preferred vendor for background screening services. We truly value the relationships we have built with the association and its member hospitals," said Ryan Krostue, CEO. "While the risks of negligent hiring and negligent retention continue to be a concern for hospitals, risks associated with patient data security have added a whole other layer, heightening the need for healthcare organizations to be diligent in their hiring of employees, vendors and volunteers. We are pleased to be able to help AzHHA members manage these risks."
"Employment background checks create a safer environment for patients and healthcare employees alike while also protecting healthcare organizations from financial and reputational harm," said John Koeneke, AzHHA's Manager of Business Development. "Our relationship with Universal Background Screening provides our members with accurate and compliant background checks, competitive rates, and the exceptional service our members deserve."
About The Arizona Hospital and Healthcare Association
The Arizona Hospital and Healthcare Association (AzHHA) serves as a powerful advocate for issues that impact the quality and accessibility of healthcare in Arizona. AzHHA's membership includes health systems, hospitals and affiliated healthcare organizations that have united with the goal of improving healthcare delivery in Arizona. Learn more at www.azhha.org.