Arizona Hospital and Healthcare Association Renews Exclusive Contract with Universal Background Screening to Screen Prospective Employees.
The Arizona Hospital and Healthcare Association (AzHHA) Service Corporation—a subsidiary of AzHHA, Arizona's largest healthcare association—recently renewed its exclusive relationship with Universal Background Screening as part of its Preferred Vendor Program.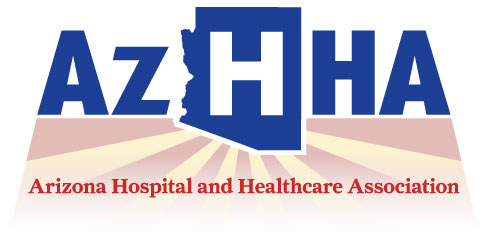 "The AzHHA Service Corporation's Preferred Vendor Program offers our members high-quality products and services at competitive rates," said Bud Zomok, AzHHA's director of Workforce & Staffing Services. "Our continued affiliation with Universal Background Screening is extremely important because it provides hospitals a powerful tool in the pre-employment selection process."
That tool, according to Zomok, is information. With the renewal of this partnership, now in its eleventh year, AzHHA's member organizations have access to Universal Background Screening's menu of employment screening products and services at a preferred rate. Pre-employment screening services include criminal background checks; social security traces; a wide range of extensive database searches including sex offender, security and healthcare exclusion list searches, as well as verifications of employment, education, reference and licensure. As a leader in background checks and related services, Universal Background Screening continues to expand its offering with additional services for the healthcare industry.
"Universal Background Screening is proud of the relationships we have built with AzHHA and member hospitals," said Kevin Olson, Chairman and CEO. "We have had a great relationship with AzHHA in the past and look forward to working even more closely with them to provide their members with creative solutions to their pre-employment screening needs with the best service in the industry."
Universal has more than 30 years of industry experience providing employers with a wide offering of pre-employment screening services. With more than 1,200 clients in 45 states, Universal specializes in providing uniquely designed pre-employment screening services to the healthcare industry.
"Pre-employment background screening creates a safer environment for both patients and healthcare employees," said John Rivers, AzHHA's president and chief executive officer. "The relationship with Universal Background Screening provides our members with the highest quality background checks and the level of service our members deserve."
For more information about the AzHHA-Universal Background Screening preferred vendor agreement, contact Bud Zomok at 602-445-4300 or visit AzHHA's Web site at www.azhha.org. Additional information about Universal Background Screening is available at www.universalbackground.com.

Source: Arizona Hospital and Healthcare Association